ATTRACT. EDUCATE. CONNECT. EVOLVE.
The GAF Roofing Academy will provide a comprehensive low slope roofing
training. The graduates of the program receive OSHA 10 and a GAF Roofing
Academy certification. Completion of the program signals to roofing employers
that the graduates have the proper entry-level skills for a roofing installation job.
Program Details:
This program will focus on teaching the basics of steep slope roofing installation an introduction to the basics of residential solar
The graduates of the class will have the knowledge and skills to enter into the residential roofing industry.
Graduates will receive a certificate of completion as a GAF Roofing Academy Certified Graduate.
Upon Completion, graduates will have the opportunity to interview with 4A Roofing, our certified contractor in the area for full-time employment.
Transportation to and from training facility is the responsibility of the attendee.
Graduates will receive $200 towards a set of tools upon proof of employment.
$250 stipend will be provided upon completion of training.-Light breakfast and lunch provided each day.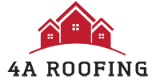 As you begin your military-to-civilian transition, choosing your new career can be both exciting and intimidating. With so many possibilities, it wouldn't surprise us if you've never considered the roofing industry as an option.
What may surprise you, however, is that roofing isn't just "a job" anymore! Today, it's an innovative and widely respected industry comprised of well-paying, personally rewarding career opportunities —and the talented professionals leading the way are continuously looking to hire hard-working individuals of character and dedication such as yourself.
GAF can help you get there with our Roofing Academy education and career training program, which combines a real-world introduction to roofing with the practical hands-on training you need to become a sought-after candidate.
Want to earn a good salary? The average starting wage for a roofer in the U.S. is $39,970/year($19.22/hour)*.
Wish to work in a stable industry? Roofing jobs are expected to increase 12% by 2028—faster than the average for all occupations!*
Want room to grow? Working in roofing gives you the freedom to choose your own path—and can even lead to careers in such areas as sales, estimating, and project management.
What every our ambition, get there with GAF Roofing Academy.
"I absolutely recommend this course to any person who wants to get into construction but perhaps doesn't know the angle to approach it. This class will set you up for success."

—GAF Roofing Academy Graduate


Quality Results At An Affordable Price