Emergency Roof Repair and Tarping
Emergency Roof Repair Vancouver, WA
Our certified roofing technicians can take care of any roofing emergency in any season. We provide comprehensive assessments of any problems, working with you to find the most cost-effective solution.
A roofing emergency can arise unexpectedly at any time, particularly in severe cases caused by severe weather, wind, debris, or sudden leaks. The safety and security of your home and family are a high priority for us, so it's important to work fast to ensure your roof and household are in great shape.
Don't Let a Damaged Roof Ruin Your Day. We're Here to Help with Emergency Roof Repair.
If your roof has suffered damage caused by a storm or wind, we're available to take care of you when it's an emergency. Your roof could be experiencing any of these problems:
Ripped And Torn-Off Shingles From Wind Damage
Large Water Leaks
Damage From A Fallen Tree
Frozen And Clogged Gutters
Damage As A Result Of Animal Infestation Problems
Fire Damaged Roof
If your house is struck by a storm or other emergency, you need to take swift action to preserve your home's interior and prevent additional harm.
Roof Tarping and Repairing Your Roof
Our crews will use tarping and board-up methods to make sure your home or business roof is secure from all of the elements. As your roof is being inspected and repaired, we take special tarping measures to make sure your roof is safe from rain.
We know that getting your roof fixed, particularly in an emergency, isn't always enjoyable. We're dedicated to doing whatever we can to make your experience as convenient and straightforward as possible. Once we repair your roof, we continue by following up with you to make sure that you're content with our work.
Along with swiftly addressing your roofing emergency issue, we will also work with your insurance company for you, our clients, to ensure a full recovery and rapid and satisfying resolution to get your roof repaired immediately.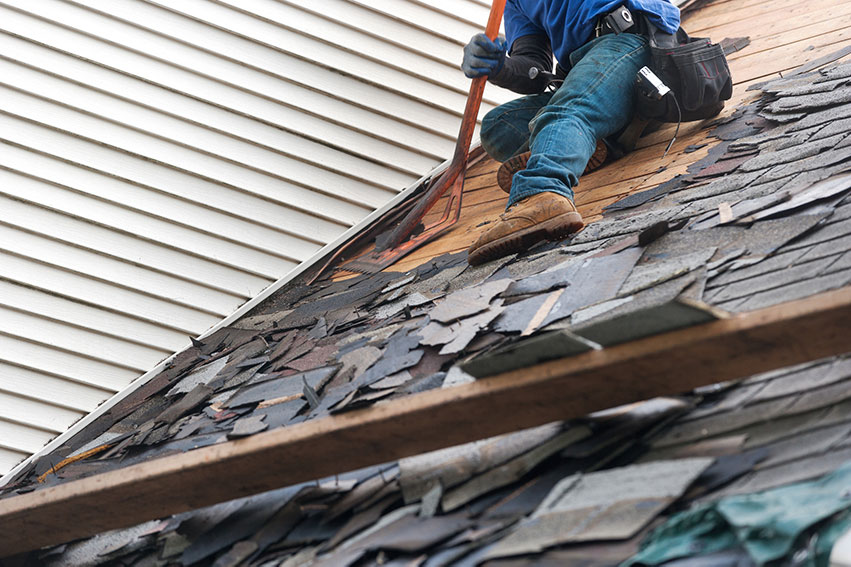 Quality Results At An Affordable Price